verb
The definition of behold means to see or perceive.

An example of behold is to look at a dazzling star in the sky.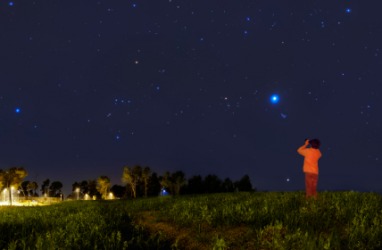 A child beholds a brilliant star.
---
behold definition by Webster's New World
transitive verb
beheld, beholding
to hold in view; look at; see; regard
Origin: Middle English biholden ; from Old English bihealdan, to hold, keep hold of: see be- and amp; hold
Webster's New World College Dictionary Copyright © 2010 by Wiley Publishing, Inc., Cleveland, Ohio. Used by arrangement with John Wiley & Sons, Inc.
---
behold definition by American Heritage Dictionary
verb
be·held
,
be·hold·ing
,
be·holds
verb
, transitive
a. To perceive by the visual faculty; see: beheld a tiny figure in the distance.

b. To perceive through use of the mental faculty; comprehend: "Behold the man of the future" (Jerry Adler).

To look upon; gaze at: We beheld a beautiful vista before us. See Synonyms at see1.
verb
, intransitive
Used in the imperative for the purpose of calling attention.
Origin: Middle English biholden, from Old English behaldan : be-, be- + healdan, to hold; see hold1.
Related Forms: