baptism

bap·tism
The baptism of a baby.
noun
The definition of baptism is a religious ceremony that involves a brief immersion in water or water being sprinkled over the head or forehead as a symbol of washing away sin.

When a member of the clergy sprinkles water on your forehead and says he does this in the name of the Father, and of the Son, and of the Holy Spirit, that is an example of baptism.
---
baptism
a baptizing or being baptized; specif., the ceremony or sacrament of admitting a person into Christianity or a specific Christian church by immersing the individual in water or by pouring or sprinkling water on the individual, as a symbol of washing away sin and of spiritual purification
any experience or ordeal that initiates, tests, or purifies
Origin of baptism
Middle English and Old French
baptesme
from Ecclesiastical Late Latin
baptisma,
Christian baptism from L, a dipping under from Classical Greek from
baptizein
: see baptize
---
baptism
noun
A religious rite considered a sacrament by most Christian groups, marked by the symbolic application of water to the head or immersion of the body into water and resulting in admission of the recipient into the community of Christians.
A ceremony in certain religious or nonreligious traditions in which one is initiated, purified, or given a name.
An initiatory experience, act, or effort: "two brilliant young graduate students whose work for this committee amounted to a baptism in defense policy" ( James Carroll )
Origin of baptism
Middle English
baptisme
from
Old French
from
Late Latin
baptismus
from
Greek
baptismos
from
baptizein
to baptize
; see
baptize
.
Related Forms:
---
baptism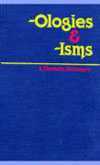 See also christianity; religion.
abecedarian
a member of a 16th-century Anabaptist sect who refused to learn to read, arguing that the guidance of the Holy Spirit was sufficient for the understanding of the Bible.
Anabaptism
1.
a belief in adult, as opposed to infant baptism.
2.
membership in various Protestant sects advocating adult baptism. —
Anabaptist,
n.,
adj.
antipedobaptism, antipaedobaptism
the denial, on scriptural grounds, of the validity of infant baptism. —
antipedobaptist,
antipaedobaptist, n.
baptisaphily
an interest in collecting Christian baptismal names.
catabaptist
an opponent of baptism.
conditional baptism
Christian baptism administered when there is doubt whether a person has already been baptized or whether a former baptism is valid.
hemerobaptism
the practice of ancient Jewish and early Christian sects involving daily ceremonial baptisms or ablutions. —
hemerobaptist,
n.
holobaptism
a belief in baptism by immersion. Also called
immersionism
. —
holobaptist,
n.
palingenesis
a belief that baptism effects a new birth or regeneration. Also
palingenesy
. —
palingenesist,
n. —
palingenesian,
adj.
parabaptism
a baptism that is in some way irregular or unauthorized. —
parabaptist,
n.
pedobaptism, paedobaptism
the historic Christian practice of infant baptism. —
pedobaptist, paedobaptist,
n.
ubbenite
a member of a sect of Anabaptists founded in Germany in 1534 by Ubbe Phillips.
---
baptism

Origin
From Old French batesme or bapteme, from Ecclesiastical Latin baptisma, from Ancient Greek βαπτισμός (baptismós, "dipping, baptism"), from βαπτίζω (baptízō, "I dip in liquid").
---