Aries

Ar·ies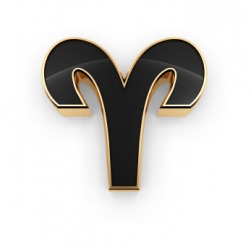 A stylized version of the zodiac sign of Aries.
noun
The definition of Aries is a constellation located between the constellations of Pisces to the west and Taurus to the east.

Facts About the Constellation Aries

The best viewing times are during the autumn and the winter.
You can locate the constellation Aries in the northern hemisphere between latitudes +90 degrees and -60 degrees. To locate Aries: First look to the west and find the Seven Sisters, or the Pleiades cluster. Then, find Pegasus and look between them.
Aries consists of a number of stars including: Botein, Hamal, Sheratan and Mesasthim.
The brightest stars of Aries are in the ram's head.
The jumping or running ram is the animal sign for Aries; in fact, Aries is Latin for "ram."
The Greeks attribute the naming of the constellation after a ram to celebrate the golden fleece of a ram that was highly sought after by Jason and the Argonauts for the magical powers that could give life to the dead.The Unicode symbol for Aries represents the horns and stands for renewal and fertility.

An example of Aries is the bright star of the ram's head in the constellation.
---
Aries
a N constellation between Pisces and Taurus; the Ram
the first sign of the zodiac, entered by the sun about March 21

also called the Ram

a person born under this sign
Origin of Aries
L, a ram (male sheep)
---
Aries
noun
A constellation in the Northern Hemisphere near Taurus and Pisces.

a. The first sign of the zodiac in astrology.

b. pl. Aries One who is born under this sign. Also called In all senses also called Ram .
Origin of Aries
Middle English
zodiacal sign Aries
from
Latin
ariēs
ram, zodiacal sign Aries
---
aries

Noun
(plural Aries)
Someone with an Aries star sign.
Origin
From Latin aries ("ram").
---
aries - Computer Definition
Translation software from HP that runs on Itanium computers. It allows PA-RISC applications originally written for HP 9000 computers to run natively on Itanium computers running HP's Unix (HP-UX) operating system. Aries provides a way to run legacy applications "as is" before they can be recompiled into native Itanium programs. Aries interprets PA-RISC instructions one at a time until it finds a code block that is executed a certain number of times. It then converts that code block into native IA-64 instructions and executes the native block the next time it is required. When the program is closed, the IA-64 code is discarded. See Itanium.
---