analyze

an·a·lyze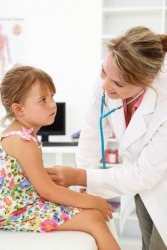 A doctor tries to analyze her patients condition.
verb
The definition of analyze means to separate a thing or idea into its parts in order to figure out all the nature and interrelationship of all the parts or to consider and evaluate a situation carefully.

To diagnose a medical condition is an example of analyze.
---
analyze
transitive verb
-·lyzed·

,

-·lyz·ing
to separate (a thing, idea, etc.) into its parts so as to find out their nature, proportion, function, interrelationship, etc.
to examine in detail so as to determine the nature or tendencies of
to psychoanalyze

Chem.

to examine (compounds or mixtures) by analytical chemistry

Gram.

to resolve (a sentence) into its grammatical elements
Origin of analyze
French
analyser
from
analyse
, analysis
---
analyze
transitive verb
an·a·lyzed, an·a·lyz·ing, an·a·lyz·es
To examine methodically by separating into parts and studying their interrelations.
Chemistry To make a chemical analysis of.
Mathematics To make a mathematical analysis of.
To psychoanalyze.
Origin of analyze
Perhaps from
French
analyser
from
analyse
analysis
from
Greek
analusis
; see
analysis
.
Related Forms:
---
analyze

Verb
(third-person singular simple present analyzes, present participle analyzing, simple past and past participle analyzed)
Origin
Back formation from analysis, from French analyser, from analyse, from Medieval Latin analysis, from Ancient Greek ἀνάλυσις (analusis, "a breaking up, a loosening, releasing"), from ἀναλύω (analuō, "to unloose, release, set free"), from ἀνά (ana, "on, up, above, throughout") + λύσις (lusis, "a loosening"), from λύω (luō, "to unfasten").
---