amicable

am·i·ca·ble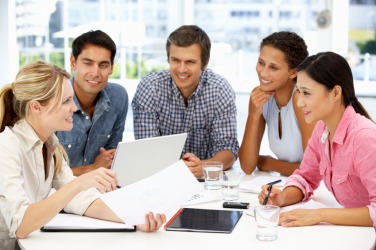 This looks like a very amicable meeting.
adjective
The definition of amicable is someone or something that is friendly and shows peace-loving characteristics.

A meeting where there were no disagreements is an example of an amicable meeting.
---
amicable
friendly in feeling; showing good will; peaceable: an amicable discussion
Origin of amicable
Late Latin
amicabilis
: see amiable
---
amicable
adjective
Characterized by or exhibiting friendliness or goodwill; friendly.
Origin of amicable
Middle English
from
Late Latin
amīcābilis
from
Latin
amīcus
friend
Related Forms:
am′i·ca·bil′i·ty am′i·ca·ble·ness

noun
---
amicable

Adjective
(comparative more amicable, superlative most amicable)
Showing friendliness or goodwill.

They hoped to reach an amicable agreement.
He was an amicable fellow with an easy smile.
Usage notes
Amicable is particularly used of relationships or agreements (especially legal proceedings, such as divorce), with meaning ranging from simply "not quarrelsome, mutually consenting" to "quite friendly". By contrast, the similar term amiable is especially used to mean "pleasant, lovable", such as an "amiable smile".
Origin
From Late Latin amīcābilis ("friendly"); see amiable.
---