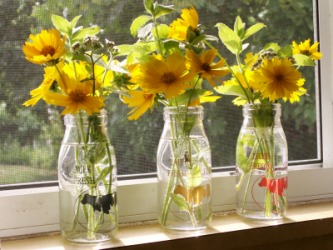 Flowers on the windowsill.
noun
The definition of a windowsill is a horizontal shelf attached to a window frame, below the actual glass.

An example of windowsill is where people may display Christmas figurines for passersby to see.
---
windowsill
---
windowsill
noun
The horizontal member at the base of a window opening.
---
windowsill

---