window shopping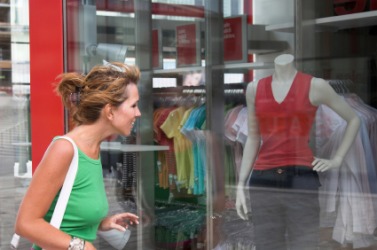 A woman window-shopping.
verb
Window shopping is defined as looking at items that are for sale just to enjoy looking with no intent to buy.

An example of window shopping is a woman who strolls down Fifth Avenue just to enjoy checking out what is in the shop windows.
---
window-shopping

Noun
(uncountable)
(idiomatic) The browsing of shop windows without any intention of buying.
---