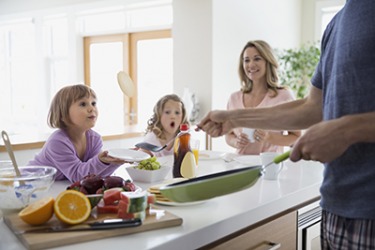 Lorene was a skeptic and did not believe that her husband could flip the pancake onto their daughter's plate.
noun
The definition of a skeptic is someone inclined to doubt or question rather than just believe matters that are generally accepted.

A person who questions accepted beliefs is an example of a skeptic.
---
skeptic
var. of skeptical: used esp. in philosophy
Origin of skeptic
Classical Latin
scepticus
from Classical Greek
skeptikos
, thoughtful, inquiring from
skeptesthai
, to consider: altered by metathesis from Indo-European base an unverified form
spe?-
, to peer from source spy
[S-] a member of any of the ancient Greek philosophical schools that denied the possibility of any certain knowledge
a person who believes in or practices philosophical skepticism
a person who habitually doubts, questions, or suspends judgment upon matters generally accepted
a person who doubts religious doctrines
---
skeptic
also scep·tic
noun
One who instinctively or habitually doubts, questions, or disagrees with assertions or generally accepted conclusions.
One inclined to skepticism in religious matters.
Philosophy

a. often Skeptic An adherent of a school of skepticism.

b. Skeptic A member of an ancient Greek school of skepticism, especially that of Pyrrho of Elis (360?-272? BC).
Origin of skeptic
Latin
Scepticus
disciple of Pyrrho of Elis
from
Greek
Skeptikos
from
skeptesthai
to examine
; see
spek-
in Indo-European roots.
---
skeptic

Noun
(plural skeptics)
Someone who habitually doubts beliefs and claims presented as accepted by others, requiring strong evidence before accepting any belief or claim.
Someone undecided as to what is true.
A type of agnostic
Origin
From Latin *scepticus, only in plural Sceptici ("the sect of Skeptics"), from Ancient Greek σκεπτικός (skeptikos, "thoughtful, inquiring"), from σκέπτομαι (skeptomai, "I consider"), compare to σκοπέω (skopeo, "I view, examine").
---