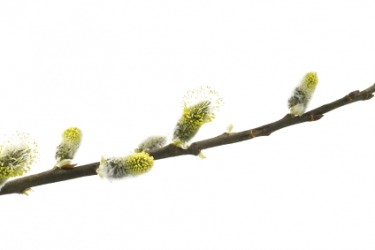 Scions of a pussy willow tree.
noun
The definition of a scion is a descendant or a bud from a plant.

An example of a scion is what a gardener uses to graft one rose species to another.
---
scion
a shoot or bud of a plant, esp. one for planting or grafting
a descendant; offspring
Origin of scion
Middle English
sioun, ciun
from Old French
cion
, earlier
chion
from Germanic an unverified form
kijan-
, to sprout from Indo-European base an unverified form
?ei-
,
??-
from source Old High German
ch?nan
, to sprout, Old English
kith
, sprig
---
scion
noun
A descendant or heir, especially of a wealthy or prominent family: scion of the ruling dynasty.
Botany A detached shoot or bud from a plant that is joined to a rootstock in grafting.
Origin of scion
Middle English
from
Old French
cion
possibly of Germanic origin
---
scion

---