descendant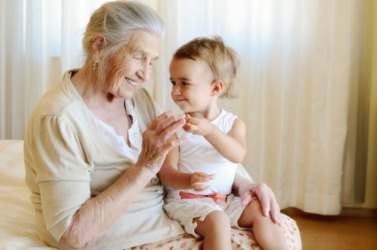 A great-grandmother with her descendant.
adjective
The definition of descendant is moving down either physically or in a family line.

An example of descendant used as an adjective is the phrase "descendant escalator" which means an escalator that goes down.
noun
Descendant is defined as an offspring of a particular person.

An example of a descendant is a man being the great, great grandson of someone.
---
descendant - Legal Definition
n
A person's child, grandchild, great-grandchild, or other offspring in the direct line of descent.
---