proceeding

pro·ceed·ing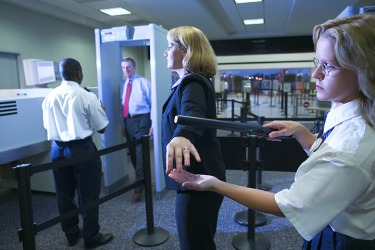 Proceeding through airport security
verb
Proceeding is defined as beginning, moving forward or continuing with a course of action.

When you continue with a project you started, this is an example of a time when you are proceeding with the project.
---
proceeding
an advancing or going on with what one has been doing
the carrying on of an action or course of action
a particular action or course of action
[pl.] a record of the business transacted by a learned society or other organized group

[pl.] legal action
the taking of legal action
---
proceeding
noun
A course of action; a procedure.
proceedings A sequence of events occurring at a particular place or occasion: hectic proceedings in the kitchen.
proceedings A record of business carried on by a society or other organization; minutes.
Law

a. often proceedings Legal action; litigation.

b. often proceedings The activities and hearings of a legal body or administrative agency.

c. The institution or pursuance of legal action.
---
proceeding

Verb
Present participle of proceed.
Noun
(plural proceedings)
The act of one who proceeds, or who prosecutes a design or transaction
Progress or movement from one thing to another.
A measure or step taken in a course of business; a transaction; as, an illegal proceeding; a cautious or a violent proceeding.

Macaulay

The proceedings of the high commission.

Plural, see proceedings.
---
proceeding - Legal Definition
n
The orderly sequence of events that constitute the progression of a lawsuit or judicial procedure from the time of commencement, through all acts and occurrences, until and including the execution of the final judgment.
collateral proceeding
One brought to deal with an issue not directly germane to the issue.
One instituted for the purpose of modifying the result of a judgment while not nullifying it.
informal proceeding
See informal proceeding.
summary proceeding
See summary proceeding.
---