phylum

phy·lum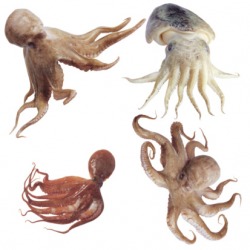 The octopus is in the phylum classification called Molluska.
noun
The definition of a phylum is a major category of living organisms, or a group of genetically related language families.

An example of a phylum is Mollusca which means an invertebrate animal such as an octopus.
An example of a phylum is the group of Indo-European languages spoken in Europe, Asia, North America, South America and Oceania.
---
phylum
noun
pl.
-·la
a major category in the classification of living organisms, esp. animals, ranking above a class and below a kingdom: it can include one class or many similar classes: the Latinized phylum names are capitalized but not italicized (Ex.: Arthropoda, arthropods)

a language stock

loosely

a language family
Origin of phylum
ModL, coined by Cuvier from Classical Greek
phylon,
tribe: see phylo-
---
phylum
noun
pl.
phy·la,
Biology A taxonomic category of organisms ranking below a kingdom and above a class. In the classification of plants, division often replaces phylum.
Linguistics A large division of possibly genetically related families of languages or linguistic stocks.
Origin of phylum
New Latin
phélum
from
Greek
phūlon
class
; see
bheuə-
in Indo-European roots.
---
phylum

Noun
(plural phyla or phylums)
(biology, taxonomy) A rank in the classification of organisms, below kingdom and above class; also called a division, especially in describing plants; a taxon at that rank

Mammals belong to the phylum Chordata.

(linguistics) A large division of possibly related languages, or a major language family which is not subordinate to another.
Origin
From Latin phylum, from Ancient Greek φῦλον (phulon, "tribe, race").
---