scenic

sce·nic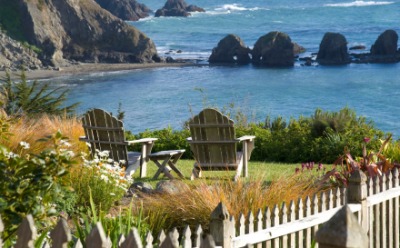 Two chairs with a scenic view.
adjective
The definition of scenic is relating to the stage or theatre, or having beautiful scenery or views.

An example of something scenic is a ride through a gorgeous nature trail.
---
scenic
of the stage; dramatic; theatrical
relating to stage effects or stage scenery

having to do with natural scenery
having beautiful scenery; affording beautiful views

representing an action, event, etc.
Origin of scenic
Middle French
scénique
from Classical Latin
scenicus
from Classical Greek
sk?nikos
from
sk?n?
, scene
---
scenic
adjective
Of or relating to the stage, stage scenery, or theatrical representation: scenic design.
Constituting or affording pleasing views of natural features: climbed a hill for a scenic panorama of the valley; a scenic drive along the crater rim.
noun
A depiction of natural scenery.
Related Forms:
---
scenic

Adjective
(comparative more scenic, superlative most scenic)
having beautiful scenery; picturesque

We have plenty of time: let's take the scenic route.
Origin
From Latin scÄ"nicus, alternative form of scaenicus ("of or pertaining to the stage; theatrical, scenic"), from Ancient Greek σκηνικός (skÄ"nikos, "theatrical"), from σκηνή (skÄ"nÄ", "stage").
---