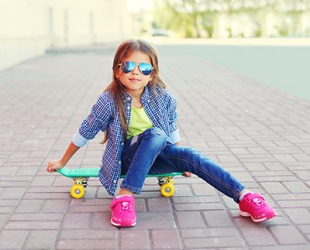 Harper's sassy personality matches her passion for adventure.
adjective
The definition of sassy is someone or something that is lively, bold and a little feisty.

An example of sassy is a quick witted, clever girl.
---
sassy
adjective
sass′i·er

,

sass′i·est
Origin of sassy
dialect, dialectal variant, variety of saucy
---
sassy
adjective
sas·si·er, sas·si·est
Rude and disrespectful; impudent.
Lively and spirited; jaunty.
Stylish; chic: a sassy little hat.
Origin of sassy
Alteration of
saucy
Related Forms:
---
sassy

Adjective
(comparative sassier, superlative sassiest)
---