sans

sans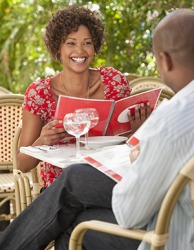 Suzanne and Gary hired a babysitter so they could have lunch together at their favorite restaurant sans children.
preposition
Sans is defined as without.

An example of sans is ordering a curry dish without shrimp paste.
---
sans
without; lacking
Origin of sans
Middle English
saun
from Old French
sanz
(Fr
sans
) from Classical Latin
sine
, without: form influenced, influence by Classical Latin
absentia
, in the absence of, ablative : see absence
Sans
---
sans
preposition
Without.
Origin of sans
Middle English
from
Old French
blend of
Latin
sine
without
absentiā
in the absence of
ablative of
absentia
absence
from
absēns
absent-
present participle of
abesse
to be away
; see
absent
.
---
sans

Adjective
(not comparable)
short for sans serif.
---
sans - Computer Definition
(The SANS Institute, Bethesda, MD, www.sans.org) A membership organization devoted to computer security founded in 1989. SANS provides step-by-step guidelines for implementing security procedures and runs the Internet Storm Center, which analyzes data from firewalls around the world that can be used by members to detect intrusions. It offers more than 400 training courses as well as certification for security professionals (for more information, visit www.giac.org). SANS stands for SysAdmin, Audit, Network and Security. See GIAC.
---