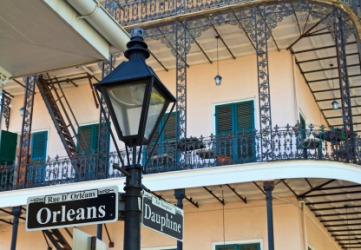 Ornate railings in New Orleans.
---
railing
noun
materials for rails
rails collectively
a fence or balustrade made of rails and posts
---
railing
noun
a. A structure made of a rail, often connecting a series of upright members, that is used as a guard or barrier or for support, as on a balcony or next to a staircase.

b. The rail of such a structure.

Rails considered as a group.
---
railing
Usage notes
British use is normally the plural.
Verb
Present participle of rail.
---