publishing

pub·lish·ing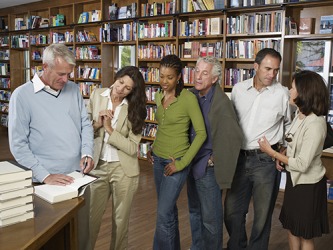 Part of publishing a book involves marketing which can include attending book signings at a bookstore.
noun
Publishing is the job of editing, creating and marketing of written and recorded material and software.

An example of publishing is creating copies of books for a mass audience.
---
publishing
the business or profession of editing, producing, and marketing books, newspapers, magazines, printed music, and, now also, audiobooks, software, etc.
---
publishing

Verb
Present participle of publish.
---