proximate

prox·i·mate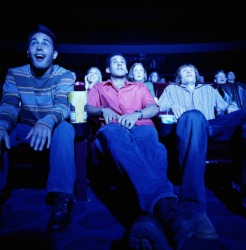 The proximate seats at the movie theater were saved for his friends.
adjective
The definition of proximate is the next or nearest person or thing.

An example of proximate is the person you are sitting next to in a movie theater; a proximate movie goer.
---
proximate
next or nearest in space, order, time, etc.: proximate cause
nearly accurate; approximate
Origin of proximate
Late Latin
proximatus
, past participle of
proximare
, to come near from Classical Latin
proximus
, nearest, superlative of
prope
, near
---
proximate
adjective
Direct or immediate: "The stock market crash in October, 1929 … is often regarded as … the major proximate cause of the Great Depression" ( Milton Friedman ) "The proximate cause of America's deficits is that Washington has dramatically cut the taxes of America's rich" ( Eamonn Fingleton )
Very near or next, as in space, time, or order. See Synonyms at close.
Origin of proximate
Latin
proximātus
past participle of
proximāre
to come near
from
proximus
nearest
; see
per
1
in Indo-European roots.
Related Forms:
---
proximate

Adjective
(not comparable)
(law) Immediately preceding or following in a chain of causation.
About to take place; impending.
Origin
From Late Latin proximatus, past participle of proximare ("to draw near, approach"), from Latin proximus ("nearest"), superlative of prope ("near").
---