poetic

po·et·ic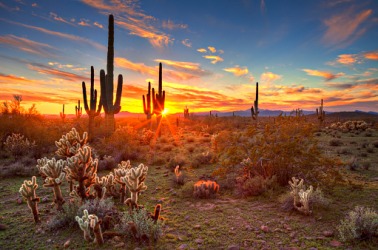 A poetic sunset in the desert.
adjective
The definition of poetic is something like or related to a poem, or with qualities found in poetry.

An example of poetic is a song that sounds like a poem.
An example of poetic is a beautiful sunset.
---
poetic
of, characteristic of, like, or fit for a poet or poetry
skilled in or fond of poetry
written in verse
displaying the beauty, imaginative qualities, etc. found in good poetry
Origin of poetic
Middle French
poétique
from Classical Latin
poeticus
from Classical Greek
poi?tikos
---
poetic
adjective
Of or relating to poetry: poetic works.
Having a quality or style characteristic of poetry: poetic diction.
Suitable as a subject for poetry: a poetic romance.
Of, relating to, or befitting a poet: poetic insight.
Characterized by romantic imagery: "Turner's vision of the rainbow … was poetic, and he knew it" ( Lawrence Gowing )
noun
The theory or practice of writing poetry; poetics.
Origin of poetic
Latin
poēticus
from
Greek
poiētikos
inventive
from
poiein
to make
; see
kwei-
2
in Indo-European roots.
---
poetic

Adjective
(comparative more poetic, superlative most poetic)
Relating to poetry.
Characteristic of poets.
Description of persons, objects, or ideas that connect to the soul of the beholder.
Origin
Latin poeticus, from Ancient Greek ποιητικός (poiÄ"tikos) from ποιέω (poieō, "make")
---