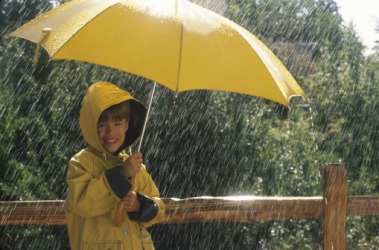 A boy with an umbrella standing in the pelting rain.
verb
Pelting is defined as throwing something at, or bombarding someone with something.

When you are throwing rocks at a building, this is an example of a time when you are pelting the building with rocks.
When you keep bombarding someone with questions, this is an example of a time when you are pelting him with questions.
---
pelting
Archaic
mean; miserly; paltry
Origin of pelting
probably from obsolete
pelt,
to haggle, akin uncertain or unknown; perhaps to paltry
---
pelting
adjective
Archaic
Paltry; petty: "This land … / Is now leas'd out … / Like to a tenement or pelting farm" ( Shakespeare )
Origin of pelting
Perhaps from
dialectal
pelt
trash
---
pelting

Verb
Present participle of pelt.
Adjective
(comparative more pelting, superlative most pelting)
Part or all of this entry has been imported from the 1913 edition of Webster's Dictionary, which is now free of copyright and hence in the public domain. The imported definitions may be significantly out of date, and any more recent senses may be completely missing.
---