pane

pane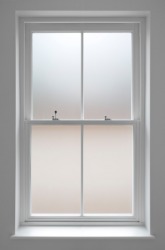 A window with four panes of glass.
noun
The definition of a pane is a panel or a framed part of a window or door.

An example of a pane is a piece of glass in a window frame.
---
pane
a piece or division, esp. if flat and rectangular; specif.,

a single division of a window, etc., consisting of a sheet of glass in a frame
such a sheet of glass

a panel, as of a door, wall, etc.
any of the flat sides, or faces, as of a nut, bolt head, cut diamond, etc.

Philately

a separate section of stamps, variously a quarter, half, or full sheet, as cut for sale
a block of stamps sold in a booklet
Origin of pane
Middle English
pan
from Old French from Classical Latin
pannus,
piece of cloth from Indo-European base an unverified form
pan-,
fabric from source Classical Greek
p?nos,
cloth, Old English
fana,
banner
---
pane
noun
a. A sheet of glass or other transparent material set into a window or door.

b. A framed section of a window or door that holds such a sheet.

A panel, as of a door or wall.
One of the flat surfaces or facets of an object, such as a bolt, having many sides.
Origin of pane
Middle English
section, pane of glass
from
Old French
pan
piece of cloth, panel
from
Latin
pannus
cloth
; see
pan-
in Indo-European roots.
---
pane - Computer Definition
A rectangular area within an on-screen window that contains information for the user. A window may have many panes. See menu pane.
---