nonconformist
non·con·form·ist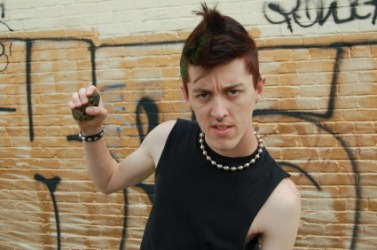 This guy is a nonconformist.
noun
The definition of a nonconformist is a person who refuses to adhere to established social orders or to fulfill the expectations placed on him by custom or society.

A free-thinking hippie who refuses to get a conventional job is an example of a nonconformist.
---
nonconformist
a person who does not act in conformity with generally accepted beliefs and practices
[N-] a British Protestant who does not belong to the Anglican Church; Dissenter
not following established customs, beliefs, etc.
---
nonconformist
noun
One who does not conform to, or refuses to be bound by, accepted beliefs, customs, or practices.
often Nonconformist A member of a Protestant church not observing the doctrines, usage, or polity of a national or established church, especially the Church of England.
Related Forms:
non′con·form′ist

adjective
---
nonconformist

---