malice

mal·ice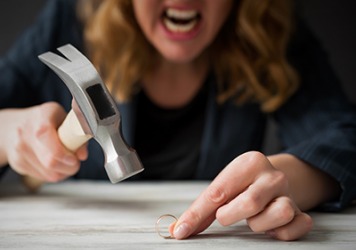 Elaine's malice towards her lying husband caused her to destroy her wedding ring.
noun
Malice is defined as bad will or the desire to do bad things to another person.

An example of malice is when you hate someone and want to seek revenge.
---
malice
active ill will; desire to harm another or to do mischief; spite

Law

evil intent; state of mind shown by intention to do, or intentional doing of, something unlawful
Origin of malice
Old French from Classical Latin
malitia
from
malus,
bad: see mal-
malice aforethought
a deliberate intention and plan to do something unlawful, as murder
---
malice
noun
A desire to harm others or to see others suffer; extreme ill will or spite.
Law

a. The intent to commit an unlawful act without justification or excuse.

b. An improper motive for an action, such as desire to cause injury to another.
Origin of malice
Middle English
from
Old French
from
Latin
malitia
from
malus
bad
; see
mel-
3
in Indo-European roots.
---
malice

Noun
(uncountable)
Intention to harm or deprive in an illegal or immoral way. Desire to take pleasure in another's misfortune.
---
malice - Legal Definition
n
The state of mind of one intentionally performing a wrongful act.
constructive malice
Malice which can be imputed to the actor because of the nature of the acts committed and the result thereby.
---