Japan

Ja·pan
noun
Japan is defined as an Asian island country located off the Eastern coast of Asia.

An example of Japan is where Tokyo is located.

Japan means a hard smooth and glossy black coating.

An example of japan is the enamel like coating used to make metal surfaces black and shiny.
verb
The definition of japan is to add a dark, smooth and hard gloss to a metal object.

An example of japan is varnishing a metal box with a black shiny coating.
---
japan
a lacquer or varnish giving a hard, glossy finish
a liquid mixture used as a paint drier
objects decorated and lacquered in the Japanese style
Origin of japan
origin, originally produced in Japan
transitive verb
-·panned′

,

-·pan′ning
to varnish or lacquer with or as with japan
Japan
island country in the Pacific, off the E coast of Asia, including Hokkaido, Honshu, Kyushu, Shikoku, & many smaller islands: 145,883 sq mi (377,835 sq km); cap. Tokyo

arm of the Pacific, between Japan & E Asia: 391,100 sq mi (1,012,945 sq km)
---
japan
noun
A black enamel or lacquer used to produce a durable glossy finish.
An object decorated with this substance.
transitive verb
ja·panned, ja·pan·ning, ja·pans
To decorate with a black enamel or lacquer.
To coat with a glossy finish.
Origin of japan
After
Japan
Japan
A country consisting of an archipelago off the eastern coast of Asia. The islands' indigenous culture was largely supplanted after c. 600 BC by settlers from the mainland, who adopted an imperial system of government modeled on China's. After a long period (12th-19th century) of domination by a series of shoguns, feudalism was abolished on the restoration of the emperor Mutsuhito (1868) and the country was opened to trade with the West. Japan's industrialization and expansionism led to a series of wars, culminating in its defeat (1945) in World War II. After the war Japan's economy was rebuilt with American assistance, developing an industrial sector centered around automobiles and electronics. Tokyo is the capital and the largest city.x
Word History:
In AD 670, during the early part of the Chinese Tang dynasty, Japanese scholars who had studied Chinese created a new name for their country using the Chinese phrase for "origin of the sun, sunrise," because Japan is located east of China. In the Chinese of the time (called Early Middle Chinese), the phrase was
&jnlig;it-pən'.
To this the scholars added the Chinese word
-kwək,
"country," yielding a compound
&jnlig;it-pən'-kwək,
"sun-origin-country, land of the rising sun." The consonant clusters in this word could not be pronounced in Old Japanese, and it became
Nip-pon-koku
or
*Ni-pon-koku.
The Modern Japanese names for Japan,
Nippon
and
Nihon,
come from the Old Japanese forms, minus the element meaning "country." Interestingly, the Chinese took to calling Japan by the name that the Japanese had invented, and the English name
Japan
ultimately derives from the Chinese version. In Mandarin Chinese, one of the descendants of Middle Chinese, the phrase evolved to
Rìběnguó.
Marco Polo records an early form of this as
Chipangu,
which he would have pronounced (chĭ-pän-g&oomac;) or (shĭ-pän-g&oomac;). The Chinese name was also borrowed into Malay as
Japang,
and in the 16th century, Portuguese traders borrowed the Malay name as
Japão.
The other languages of Europe probably adopted the name from the Portuguese. The first known use of
Japan
in English dates from 1577, when it is spelled
Giapan.
Japan
---
japan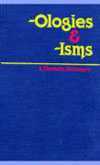 Japanism
1.
devotion to or preference for the customs, policies, language, or culture of Japan.
2.
anything peculiar to or characteristic of Japan or its people.
Japonism
a style of art, idiom, custom, mannerism, etc., typical of the Japanese.
---
japan

Verb
(third-person singular simple present japans, present participle japanning, simple past and past participle japanned)
To varnish with japan.
Origin
From Japan, due to this varnishing process being an imitation of oriental (East Asian) processes.
Origin
From Dutch Japan or Portuguese Japão, from Malay Jepang, from Sinitic 日本 (Middle Chinese nyit-pwón < Old Chinese *nit-pˁənʔ) (compare Cantonese Yat6-bun2 日本, Korean Ilbon 일본, Japanese Nippon にっぽん, Mandarin Rìběn 日本, Vietnamese Nhật Bản).
Although the earliest form of "Japan" in Europe was Marco Polo's "Chipangu", the first recorded form in English was in a letter dated February 19, 1565 (published 1577), spelt "Giapan". "Of the Ilande of Giapan", by Luīs Fróis (a Portuguese Jesuit missionary in Japan), published in Richard Willes, "The History of Travayle in the West and East Indies" (London 1577), cited in "Travel Narratives from the Age of Discovery", by Peter C. Mancall, pp. 156–57.
See also:
Japán
---