irresistible

ir·re·sis·ti·ble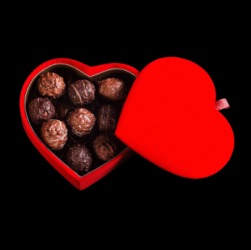 Some might find these chocolates irresistible.
adjective
The definition of irresistible is something that you have to have because it is too desirable or wonderful to restrain yourself from having.

A delicious piece of chocolate cake is an example of something that would be described as irresistible by a person who loves chocolate cake.
---
irresistible
too strong, fascinating, compelling, etc. to be resisted or withstood
Origin of irresistible
Late Latin
irresistibilis
---
irresistible
adjective
Impossible to resist: an irresistible impulse to sneeze.
Having an overpowering appeal: irresistible beauty.
Usage Problem Inevitable or inexorable.
Related Forms:
ir′re·sis′ti·bil′i·ty ir′re·sis′ti·ble·ness

noun
Usage Note: The word irresistible is sometimes used to mean "bound to happen, unstoppable, inevitable." A majority of the Usage Panel objects to this usage. In our 2006 survey, some 65 percent rejected the sentence The rise of liberal blogs was irresistible, given the broader climate of political debate.
---
irresistible

Adjective
(comparative more irresistible, superlative most irresistible)
Not able to be resisted.
See also:
irrésistible
---