greed

greed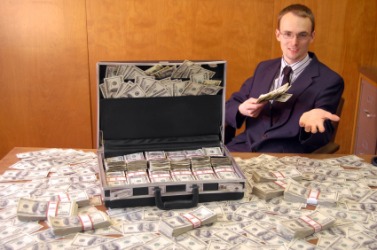 The desire to accumulate vast amounts of money is greed.
noun
The definition of greed is an intense desire to accumulate large amounts of something, such as food or money, especially if you try to acquire more than you need or more than your fair share.

An example of greed is when you are obsessed with getting more and more money.
---
greed
excessive desire for getting or having, esp. wealth; desire for more than one needs or deserves; avarice; cupidity
Origin of greed
back-formation from greedy
---
greed
noun
An excessive desire to acquire or possess more than what one needs or deserves, especially with respect to material wealth: "Many … attach to competition the stigma of selfish greed" ( Henry Fawcett )
Origin of greed
Back-formation from
greedy
---
greed

Noun
(countable and uncountable, plural greeds)
A selfish or excessive desire for more than is needed or deserved, especially of money, wealth, food, or other possessions.

His greed was his undoing.
What drove them was their ambition, their greed for power.
Origin
Back-formation from greedy.
---