slavery

slav·er·y

Slavery was a common practice in the 1800's on cotton plantations in the south.
noun
Slavery is someone owning another person.

An example of slavery is the ownership of blacks by whites before the Civil War.
---
slavery
the owning or keeping of slaves as a practice or institution; slaveholding
the condition of being a slave; bondage; servitude
a condition of submission to or domination by some influence, habit, etc.
hard work or toil like that done by slaves; drudgery
---
slavery
noun
pl.
slav·er·ies
The condition in which one person is owned as property by another and is under the owner's control, especially in involuntary servitude.

a. The practice of owning slaves.

b. A mode of production in which slaves constitute the principal work force.

The condition of being subject or addicted to a specified influence.
A condition of hard work and subjection: wage slavery.
---
slavery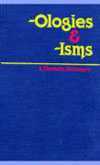 See also captivity.
abolitionism
the movement for the abolition of slavery, especially Negro slavery in the U.S.
—abolitionist,

n.
helotism
the condition or quality of being a helot; serfdom or slavery. Also
helotage, helotry
.
indentureship
1.
the state or period of being indentured or apprenticed; apprenticeship.
2.
the state or period of being a servant bound to service for a specified time in return for passage to a colony.
servilism
a doctrine that advocates slavery.
—servility,

n.
---
slavery

Origin
From slave +"Ž -ery.
---