grammar

gram·mar

noun
The definition of grammar is the study of the way words are used to make sentences.

An example of grammar is how commas and semicolons are supposed to be used.
---
grammar
that part of the study of language which deals with the forms and structure of words (morphology), with their customary arrangement in phrases and sentences (syntax), and now often with language sounds (phonology) and word meanings (semantics)
the system of a given language at a given time
a body of rules imposed on a given language for speaking and writing it, based on the study of its grammar (sense ) or on some adaptation of another, esp. Latin, grammar
a book or treatise on grammar
one's manner of speaking or writing as judged by prescriptive grammatical rules: his grammar was poor

the elementary principles of a field of knowledge
a book or treatise on these
Origin of grammar
Middle English
gramer
from Old French
gramaire
from Classical Latin
grammatica
(
ars
, art) from Classical Greek
grammatik?
(
techn?
, art), grammar, learning from
gramma
, something written (see gram): in Classical Latin and Classical Greek a term for the whole apparatus of literary study: in the medieval period, specifically , "the study of Latin," hence "all learning as recorded in Latin" (cf. grammar school in British usage), and "the occult sciences as associated, association with this learning": see gramarye, glamour
---
grammar
noun
a. The study of how words and their component parts combine to form sentences.

b. The study of structural relationships in language or in a language, sometimes including pronunciation, meaning, and linguistic history.

a. The system of inflections, syntax, and word formation of a language.

b. The system of rules implicit in a language, viewed as a mechanism for generating all sentences possible in that language.

a. A normative or prescriptive set of rules setting forth the current standard of usage for pedagogical or reference purposes.

b. Writing or speech judged with regard to such a set of rules.

A book containing the morphologic, syntactic, and semantic rules for a specific language.

a. The basic principles of an area of knowledge: the grammar of music.

b. A book dealing with such principles.
Origin of grammar
Middle English
gramere
from
Old French
gramaire
alteration of
Latin
grammatica
from
Greek
grammatikē
from
feminine of
grammatikos
of letters
from
gramma
grammat-
letter
; see
gerbh-
in Indo-European roots.
---
grammar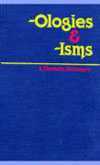 See also language; linguistics
accidence
the aspect of grammar that deals with inflections and word order.
bagrammatism
Medicine.
a neurological defect resulting in an inability to use words in grammatical sequence.
amphibology
1.
an ambiguity of language.
2.
a word, phrase, or sentence that can be interpreted variously because of uncertainty of grammatical construction rather than ambiguity of the words used, as "John met his father when he was sick." Also
amphibologism, amphiboly.
—
amphibological, amphibolous,
adj.
anacoluthon
a lack of grammatical sequence or coherence, as "He ate cereal, fruit, and went to the store." Also
anacoluthia.
—
anacoluthic,
adj.
antanaclasis
a repetition of words to resume the sense after a long parenthetical digression. See also
rhetoric and rhetorical devices
.
antiptosis
the substitution of one grammatical case for another, e.g., use of the nominative where the vocative would normally occur. —
antiptotic,
adj.
apodosis
the clause that expresses the consequence in a conditional sentence. Cf.
protasis.
grammar
1.
the study of the principles by which a language or languages function in producing meaningful units of expression.
2.
knowledge of the preferred forms of expression and usage in language. See also
linguistics
. —
grammarian,
n.
—
grammatical,
adj.
grammarianism
1.
Rare.
the principles of the study of grammar followed by a grammarian.
2.
excessive emphasis upon the fine points of grammar and usage, especially as a shibboleth; dedication to the doctrine of correctness; grammatism.
grammaticism
a principle or a point of grammar.
grammatism
excessively pedantic behavior about grammatical standards and principles. —
grammatist,
n.
hypotaxis
arrangement of thoughts by subordination in grammatical construction. Cf.
parataxis. —hypotactic,
adj.
ingrammaticism
Rare.
a word or phrase that violates the rules of grammar.
—ingrammatically,
adj.
paradigm
1.
a declension, conjugation, etc. that provides all the inflectional forms and serves as a model or example for all others.
2
. any model or example.
—paradigmatic, paradigmatical,
adj.
parataxis
arrangement of thoughts as coordinate units in grammatical construction. Cf.
hypotaxis.
—
paratactic,
adj.
periphrastic
referring to the ability in some languages to use function words instead of inflections, as "the hair of the dog" for "dog's hair." —
periphrasis,
n.
protasis
a clause containing the condition in a conditional sentence. Cf.
apodosis
. See also
drama
;
wisdom and foolishness
. —
protatic,
adj.
solecism
a violation of conventional usage and grammar, as "I are sixty year old." —
solecist,
n.
—
solecistic, solecistical,
adj.
syllepsis
the use of a word or expression to perform two syntactic functions, especially to apply to two or more words of which at least one does not agree in logic, number, case, or gender, as in Pope's line "See Pan with flocks, with fruits Pomona crowned." —
sylleptic, sylleptical,
adj.
synesis
the practice of using a grammatical construction that conforms with meaning rather than with strict regard for syntax, such as a plural form of a verb following a singular subject that has a plural meaning.
syntax
the grammatical principles by which words are used in phrases and sentences to construct meaningful combinations. —
syntactic, syntactical,
adj.
---
grammar

---