goofy
goof·y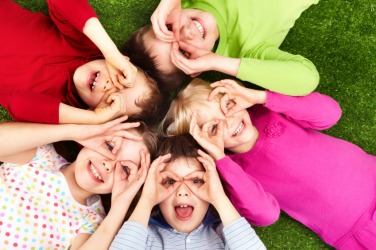 A bunch of goofy kids.
adjective
The definition of goofy is someone or something that is silly.

An example of something goofy is a child making funny noises and laughing.
---
goofy
goof′i·er

,

goof′i·est
Informal
like or characteristic of a goof; stupid and silly
---
goofy
Informal
adjective
goof·i·er
,
goof·i·est
Silly; ridiculous: a goofy hat.
Having the right foot forward when riding a board such as a skateboard or snowboard: a goofy stance.
adverb
In a stance in which the right foot is forward: rode the snowboard goofy down the trail.
Related Forms:
---
goofy
Adjective
(not comparable)
(snowboarding) riding with right foot forward.
Origin
From the way the Disney character Goofy was first depicted surfing, with right foot forward.
---