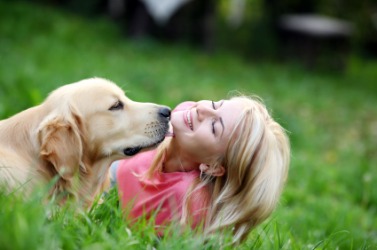 An endearing moment between a girl and her dog.
adjective
The definition of endearing is someone or something that is adorable and that inspires love and affection.

A smile that makes everyone fall in love is an example of an endearing smile.
---
endearing
that makes dear or well liked
expressing affection: endearing tones
---
endearing
adjective
Inspiring affection or warm sympathy: the endearing charm of a little child.
Related Forms:
---
endearing

---