endearment

en·dear·ment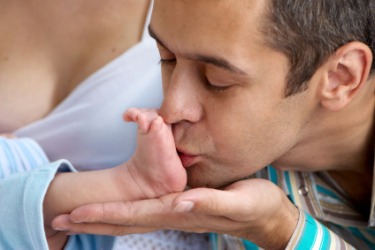 A father kisses his babys foot in an act of endearment.
noun
Endearment is defined as affection, or to words used to express affection.

The love you feel for friends, family or pets is an example of endearment.
The nickname "love" or "sweety" are examples of endearments.
---
endearment
an endearing or being endeared; affection
a word or act expressing affection
---
endearment
noun
The act of endearing.
An expression of affection, such as a caress.
---
endearment

---