embarrassment
[ĕm-bărˈəs-mənt]
noun
Embarrassment is defined as a feeling of humiliation or shame, or a person or thing causing you to feel ashamed, or an abundance.

When you trip and a room full of people all start to laugh, this is an example of when you feel embarrassment.
When your child behaves horribly, refusing to listen in front of everyone, this is an example of when your child is an embarrassment.
When you have a large family that loves you, this is an example of an embarrassment of family love.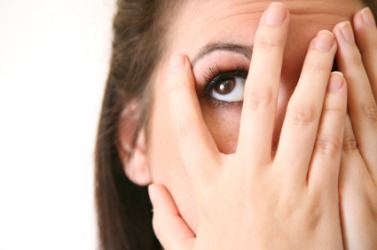 This woman seems to have suffered an embarrassment.
---
embarrassment definition by American Heritage Dictionary
noun
The act or an instance of embarrassing.
The state of being embarrassed.
A source or cause of being embarrassed.
An overabundance: an embarrassment of choices at a buffet dinner; an embarrassment of riches.
embarrassment
Variant of embarrass
transitive verb
to cause to feel self-conscious, confused, and ill at ease; disconcert; fluster
to cause difficulties to; hinder; impede
to cause to be in debt; cause financial difficulties to
to make more difficult; complicate
Origin: French embarrasser, literally , to encumber, obstruct ; from Spanish embarazar ; from Italian imbarrazzare ; from imbarrare, to bar, impede ; from in- (L in-) plush Midieval Latin barra, bar