decry

de·cry
verb
Decry is defined as to speak out against, or to announce as worthless.

An example of decry is to publicly protest an unjust law.
An example of decry is for a government official to proclaim that a coin is now obsolete.
---
decry
transitive verb
-·cried′

,

-·cry′ing
to speak out against strongly and openly; denounce: to decry religious intolerance
to depreciate (money, etc.) officially
Origin of decry
French
décrier
from Old French
descrier
: see de- and cry
---
decry
transitive verb
de·cried, de·cry·ing, de·cries
a. To condemn as wrong or reprehensible: "an editorial in which he decried the proliferation of cheap handguns" ( Bill Turque )

b.

To express disapproval of (a person); denounce:

"I could not bear to hear my old nurse so decried"

(

Charles Dickens

) See Synonyms at

criticize

.

To depreciate (currency, for example) by official proclamation or by rumor.
Origin of decry
French
décrier
from
Old French
descrier
des-
de-
crier
to cry
; see
cry
.
Related Forms:
---
decry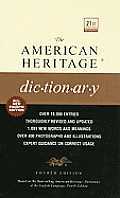 decry
disparage
depreciate
derogate
belittle
minimize
downgrade
These verbs mean to think, write, or speak of as being of little value or importance.
Decry
implies open denunciation or condemnation:
A staunch materialist, he decries economy.
Disparage
often implies the communication of a low opinion by indirection:
Many critics disparage psychoanalysis as being a pseudoscience.
To
depreciate
is to assign a lower than customary value to someone or something:
Some musicologists depreciate Liszt's compositions.
Derogate
implies a detraction that impairs:
People often derogate what they don't understand.
Belittle
and
minimize
mean to make less important, but
minimize
strongly implies the minimum level:
He belittled the child's attempts to draw. She tried to minimize my accomplishment.
To
downgrade
is to minimize in importance or estimation:
Her rival downgraded the painting, calling it decorative but superficial.
---

Verb
(third-person singular simple present decries, present participle decrying, simple past and past participle decried)
---