carbohydrate

car·bo·hy·drate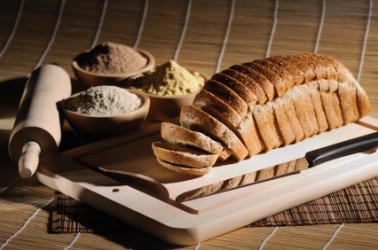 Bread is a source of carbohydrates.
noun
The definition of a carbohydrate is an organic compound that occurs in living tissues or food and that can be broken down into energy by people or animals.

Sugar is an example of a carbohydrate.
---
carbohydrate
any of certain organic compounds, including the sugars, starches, and celluloses, which usually have the general formula C(HO): carbohydrates are subdivided into monosaccharides, disaccharides, etc., and form an important class of foods in animal nutrition, supplying energy to the body
Origin of carbohydrate
carbo- + hydrate
---
carbohydrate
noun
Any of a group of organic compounds, including sugars, starches, celluloses, and gums, that contain only carbon, hydrogen, and oxygen and that originate chiefly as products of photosynthesis. Carbohydrates serve as a major energy source for living things.
A food, such as bread, rice, or potatoes, that is composed largely of these substances.
---
carbohydrate

Noun
(plural carbohydrates)
Origin
From their general formula Cn(H2O)n; they were once thought to be hydrates of carbon.
---