blessed
[for 1-2, blest, also bles′id; for 3-5, bles′id, also blest]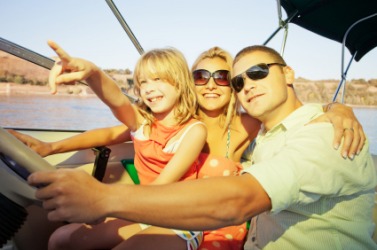 A happy, healthy family is blessed.
adjective
The definition of blessed is someone who is very happy and has many gifts.

An example of blessed is a family with good health and money.

Blessed is defined as having had good wishes or a prayer said on someone's behalf.

An example of blessed is a bridge and groom after going to the priest at a church.
---
blessed
adjective
holy; sacred; consecrated
enjoying great happiness; blissful
of or in eternal bliss; a title applied to a person who has been beatified
bringing comfort or joy
confounded; cursed: an intensive
the blessed
people who are blessed

Theol.

those dead whose souls are in heaven
---
blessed
also blest
adjective
a. Worthy of worship; holy.

b. Held in veneration; revered.

Blessed Roman Catholic Church Used as a title before the name of one who has been beatified.
Bringing happiness, pleasure, or contentment.
blessed Used as an intensive: I don't have a blessed dime.
Related Forms:
---
blessed
Adjective
(Roman Catholicism) An epithet indicating that a person has been beatified.
---
blessed
Variant of bless
transitive verb
blessed or blest, blessing
to make or declare holy by a spoken formula or a sign; hallow; consecrate
to ask divine favor for: the minister blessed the congregation
to favor or endow (with): to be blessed with eloquence
to make happy or prosperous; gladden: he blessed us with his leadership
to think (oneself) happy; congratulate (oneself)
to praise or glorify: to bless the Lord
to make the sign of the cross over or upon
to keep or protect from harm, evil, etc.: obsolete, except in prayers, exclamations, etc.
Origin of bless
Middle English
blessen, bletsien
; from Old English
bletsian, bledsian
; from
blod,
blood
: rite of consecration by sprinkling an altar with blood
bless me!
an exclamation of surprise, pleasure, dismay, etc.
God bless!
may God bestow blessings on you