blessed
[for 1-2, blest, also bles′id; for 3-5, bles′id, also blest]
adjective
The definition of blessed is someone who is very happy and has many gifts.

An example of blessed is a family with good health and money.

Blessed is defined as having had good wishes or a prayer said on someone's behalf.

An example of blessed is a bridge and groom after going to the priest at a church.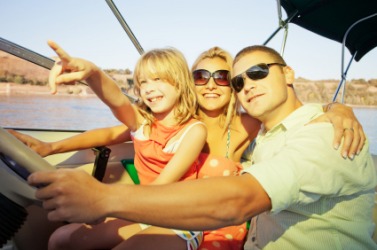 A happy, healthy family is blessed.
---
blessed definition by Webster's New World
adjective
holy; sacred; consecrated
enjoying great happiness; blissful
of or in eternal bliss; a title applied to a person who has been beatified
bringing comfort or joy
confounded; cursed: an intensive
Webster's New World College Dictionary Copyright © 2010 by Wiley Publishing, Inc., Cleveland, Ohio. Used by arrangement with John Wiley & Sons, Inc.
---
blessed definition by American Heritage Dictionary
also blest
adjective
a. Worthy of worship; holy.

b. Held in veneration; revered.

Blessed Roman Catholic Church Used as a title before the name of one who has been beatified.
Bringing happiness, pleasure, or contentment.
blessed Used as an intensive: I don't have a blessed dime.
Related Forms:
The American Heritage® Dictionary of the English Language, 4th edition Copyright © 2010 by Houghton Mifflin Harcourt Publishing Company. Published by Houghton Mifflin Harcourt Publishing Company. All rights reserved.
---
blessed - Phrases/Idioms
the blessed
(for 1, blest or bles′id; for 2, bles′id, also blest)
people who are blessed

Theol.

those dead whose souls are in heaven
blessed
Variant of bless
transitive verb
blessed or blest, blessing
to make or declare holy by a spoken formula or a sign; hallow; consecrate
to ask divine favor for: the minister blessed the congregation
to favor or endow (with): to be blessed with eloquence
to make happy or prosperous; gladden: he blessed us with his leadership
to think (oneself) happy; congratulate (oneself)
to praise or glorify: to bless the Lord
to make the sign of the cross over or upon
to keep or protect from harm, evil, etc.: obsolete, except in prayers, exclamations, etc.
Origin: Middle English blessen, bletsien ; from Old English bletsian, bledsian ; from blod, blood: rite of consecration by sprinkling an altar with blood