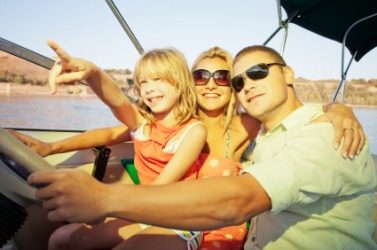 A happy, healthy family is blessed.
adjective
The definition of blessed is someone who is very happy and has many gifts.

An example of blessed is a family with good health and money.

Blessed is defined as having had good wishes or a prayer said on someone's behalf.

An example of blessed is a bridge and groom after going to the priest at a church.
---
blessed
holy; sacred; consecrated
enjoying great happiness; blissful
of or in eternal bliss: a title applied to a person who has been beatified
bringing comfort or joy
confounded; cursed: an intensive
the blessed
people who are blessed

Theol.

those dead whose souls are in heaven
---
blessed
also blest
adjective
a. Worthy of worship; holy.

b. Held in veneration; revered.

Blessed Roman Catholic Church Used as a title before the name of one who has been beatified.
Bringing happiness, pleasure, or contentment.
blessed Used as an intensive: I don't have a blessed dime.
Related Forms:
---
blessed

Adjective
(Roman Catholicism) An epithet indicating that a person has been beatified.
---