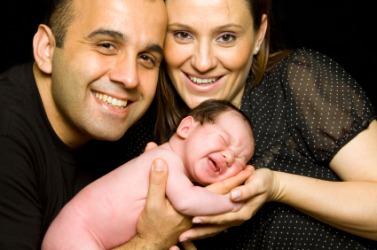 A young couple happy about their blessed event.
Licensed from iStockPhoto
---
the birth of a child; also, a newborn child
Webster's New World College Dictionary
Copyright © 2010 by Wiley Publishing, Inc., Cleveland, Ohio.
Used by arrangement with John Wiley & Sons, Inc.
---
blessed event - Phrases/Idioms
The birth of a baby, as in
When is the blessed event expected?
This expression combines two senses of
blessed
, that is, "happy" and "sacred." Today, however, unless used ironically, it is considered cloyingly sentimental. [1920s]
The American Heritage® Dictionary of Idioms
by Christine Ammer. Copyright © 2003, 1997 by The Christine Ammer 1992 Trust. Published by Houghton Mifflin Harcourt Publishing Company. All rights reserved.