noun
The definition of barbed-wire is strands of wire which have been wrapped around each other with small lengths of wire that are regularly spaced and twisted so that their sharp end points stick out.

Fencing material that has sharp points on it is an example of barbed-wire.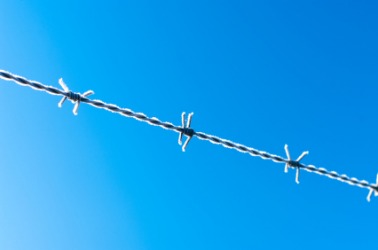 A strand of barbed wire.
---
barbed wire
☆
strands of wire twisted together, with barbs at regular, close intervals, used for fencing or military barriers
---
barbed wire
---
barbed wire
---