zinc

zinc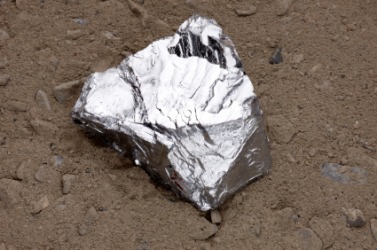 A zinc nugget.
noun
Zinc is a metallic element with a blue-white color used as a protective coating for iron and to make metal alloys like nickel silver.

An example of zinc is to glavanize by covering iron with zinc.
---
zinc
a bluish-white, metallic chemical element, usually found in combination, used as a protective coating for iron, as a constituent in various alloys, as an electrode in electric batteries, and, in the form of salts, in medicines: symbol, Zn; at. no. 30
Origin of zinc
German
zink,
zinc, origin, originally , prong, point: first used by Paracelsus (
c.
1526): from the form of the crystals on smelting; akin to Old High German
zint,
a point, jag from Germanic an unverified form
tindja
from source tine
transitive verb
zincked

or

zinced

,

zinck′ing

or

zinc′ing
to coat or treat with zinc; galvanize
---
zinc
noun
Zn
A bluish-white, lustrous metallic element that is brittle at room temperature but malleable with heating. It is used to form a wide variety of alloys including brass, bronze, various solders, and nickel silver, in galvanizing iron and other metals, for electric fuses, anodes, meter cases and batteries, and in roofing, gutters, and various household objects. US pennies minted after 1982 consist of a copper-clad zinc core. Atomic number 30; atomic weight 65.38; melting point 419.53°C; boiling point 907°C; specific gravity 7.134 (at 25°C); valence 2. See
Periodic Table
.
transitive verb
zinced, zinc·ing, zincs,
or
zincked
zinck·ing
zincks
To coat or treat with zinc; galvanize.
Origin of zinc
German
Zink
possibly from
Zinke
spike (so called because it becomes jagged in the furnace)
from
Middle High German
zinke
from
Old High German
zinko
---
zinc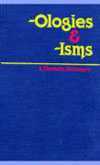 See also metals.
photozincography
Obsolete,
a type of photoengraving using a sensitized zinc plate.
sherardisology
the coating of steel and iron with a thin cladding of zinc. —
sherardize
,
v.
zincography
1.
a lithographic or offset process using zinc plates.
2.
a letter press printing process using engraved or photoengraved zinc plates. —
zincographer
,
n.
—
zincographic, zincographical
,
adj.
---
zinc

Noun
(uncountable)
a chemical element (symbol Zn) with an atomic number of 30.
Verb
(third-person singular simple present zincs, present participle zincing, zinking or zincking, simple past and past participle zinced, zinked or zincked)
(rare) To electroplate with zinc.
(rare) To coat with sunblock incorporating zinc oxide.
Origin
From German Zink, related to Zinke ("point, prong"), from Old High German zint ("a jag, point"), from Proto-Germanic *tinduz, *tindaz ("prong, pinnacle"), from Proto-Indo-European *(e)dont- ("tooth, projection"), see also Dutch tinne ("battlement"), German Zinne ("pinnacle, battlement"), Danish tinde ("pinnacle, battlement"), Swedish tinne ("tooth of a rake"), Icelandic tindur ("spike, tooth of a rake or harrow, pinnacle, peak, battlement").
---
zinc - Computer Definition
---