Banishment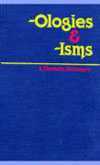 expatriation
the process of abandoning one's native land or of being exiled. —
expatriate,
n., adj., vb.
ostracism
1.
a casting out from social or political society.
2.
the ancient Athenian process of temporary banishment by popular vote, using potsherds or tiles for ballots.
petalism
the banishing of a citizen for five years if judged guilty of dangerous influence or ambition, as practiced in ancient Syracuse; olive leaves were used for ballots.
---
banishment

Noun
(plural banishments)
The act of banishing.

The judge pronounced banishment upon the war criminal.

The state of being banished, exile.

He has been in banishment from his home country for well over four years.
---