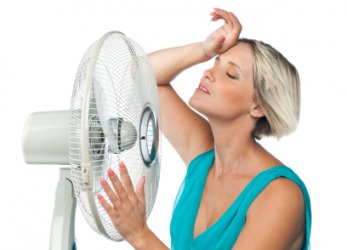 This woman finds the heat unbearable.
adjective
The definition of unbearable is something that cannot be tolerated.

One hundred degree heat that makes you miserable and that you cannot tolerate without getting dizzy is an example of unbearable heat.
---
unbearable
that cannot be endured or tolerated
---
unbearable
adjective
So unpleasant, distasteful, or painful as to be intolerable: unbearable heat.
Related Forms:
---
unbearable

---