adjective
The definition of unanimous is a situation where all parties involved are fully in agreement and there is no dissent.

An example of a unanimous vote is one where everyone voted yes.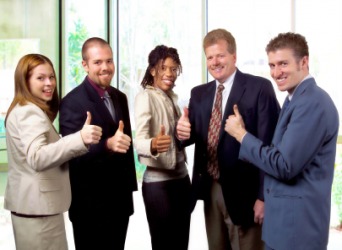 A unanimous thumbs up.
---
unanimous definition by Webster's New World
adjective
agreeing completely; united in opinion
showing, or based on, complete agreement
Origin: Classical Latin unanimus, unanimis ; from unus, one plush animus, the mind (see animal)
Webster's New World College Dictionary Copyright © 2010 by Wiley Publishing, Inc., Cleveland, Ohio. Used by arrangement with John Wiley & Sons, Inc.
---
unanimous definition by American Heritage Dictionary
adjective
Sharing the same opinions or views; being in complete harmony or accord.
Based on or characterized by complete assent or agreement.
Origin: From Latin ūnanimus : ūnus, one; see oi-no- in Indo-European roots + animus, mind; see anə- in Indo-European roots.
Related Forms: