sisterhood

sis·ter·hood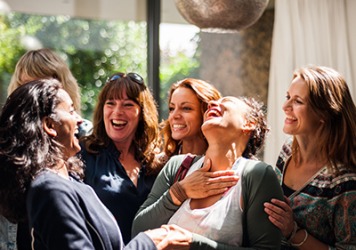 The group of women are grateful for their bond of sisterhood because they can always rely on each other for support.
noun
Sisterhood is the relationship between two female siblings or is the bond between all women.

The bond shared by all women is an example of sisterhood.
---
sisterhood
the state of being a sister or sisters
an association of women united in a common interest, work, creed, etc.
a belief in or feeling of unity and cooperation among women
Origin of sisterhood
Middle English
sisterhod, sosterhode
: see sister and -hood
---
sisterhood
noun
The state or relationship of being a sister or sisters.
The quality of being sisterly.
A society, especially a religious society, of women.
Association or unification of women in a common cause.
---
sisterhood

---