sinewy

sin·ew·y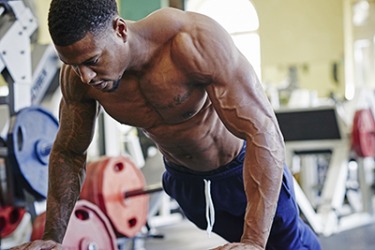 Adrian's veins bulge on his sinewy arms during his workouts.
adjective
The definition of sinewy is tough, muscular and strong.

An example of sinewy used as an adjective is the phrase sinewy rope which means a tough and strong rope.
---
sinewy
of or like sinew; tough; strong
having many or large sinews, as a cut of meat
having good muscular development: sinewy shoulders
vigorous; powerful; robust: a sinewy style of writing
---
sinewy
adjective
Consisting or full of sinews, as:

a. Stringy and tough: a sinewy cut of beef.

b.

Lean and muscular. See Synonyms at

muscular

.

Strong and vigorous: sinewy prose.
---
sinewy

---