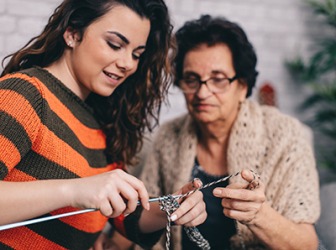 Annalisa's grandmother had shown her how to knit a year ago, but she forgot everything and needed a refresher lesson.
verb
Shown is defined as you have displayed or proven something.

If you have just proved that A+B = C, this is an example of when you have shown that A+B = C.
---
shown
---
shown
verb
A past participle of
show
---
shown

---