shorn

shorn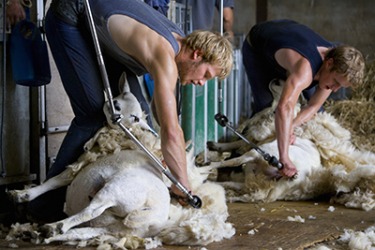 The sheep are shorn once per year with the fleece being sold to make wool products.
verb
Shorn is the past tense of shear, which is defined as to shave or cut.

An example of shorn is a sheep that had its wool shaved off.
---
shorn
---
shorn
verb
A past participle of
shear
---
shorn

Verb
Simple past tense and past participle of shear.
---