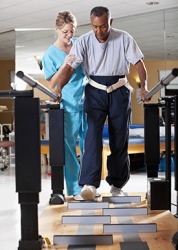 Clarence has extraordinary self determination in his endeavor to restore his mobility after his stroke.
noun
Self determination is defined as the personal decision to do something or think a certain way.

An example of self determination is making the decision to run a marathon without asking anyone's opinion.
---
self-determination
the act or power of making up one's own mind about what to think or do, without outside influence or compulsion
the right of a people to decide upon its own political status or form of government, without outside influence
---
self-determination
noun
Determination of one's own fate or course of action without compulsion; free will.
Freedom of the people of a given area to determine their own political status; independence.
Related Forms:
self′-de·ter′mined

adjective
self′-de·ter′min·ing

adjective

noun
---
self-determination

Noun
(uncountable)
The ability or right to make one's own decisions without interference from others
(politics) The political independence of a people
---