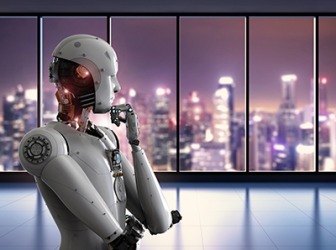 Is it possible for AI (Artificial Intelligence) to become self aware?
adjective
The definition of self aware is the characteristic of knowing yourself, understanding your decisions and being conscious of how you behave.

An example of self aware is someone who knows how he behaves in different circumstances.
---
self-aware
characterized by self-awareness
---
self-aware
adjective
Aware of oneself, including one's traits, feelings, and behaviors.
Related Forms:
---
self-aware

Adjective
(comparative more self-aware, superlative most self-aware)
Aware of oneself as an individual that exists in the real world

The robot didn't just resemble a human girl, she was self-aware and conscious as well.
---