seen

seen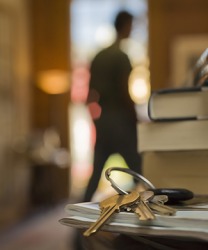 Rick had seen his keys somewhere but he forgot where he put them and was almost late for work.
verb
Seen is defined as something has been looked at or noticed.

An example of being seen is having walked past a mirror and looked at your reflection.
---
seen
have seen better days
Informal
to have declined, deteriorated, etc.
---
seen
---
seen

Noun
(plural seens)
The letter س in the Arabic script.
---