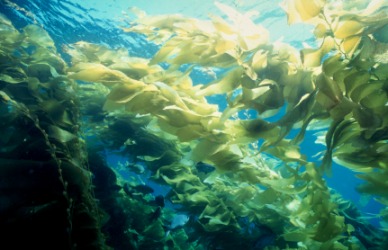 This forest of seaweed is comprised of kelp.
noun
Seaweed is a water plant, especially saltwater algae.

An example of seaweed is kelp.
---
seaweed
any sea plant or plants; esp., any marine alga, as kelp
any similar freshwater plant

in full

freshwater seaweed
---
seaweed
noun
Any of numerous marine algae, such as a kelp, rockweed, or gulfweed.
A mass of such algae.
---
seaweed

---