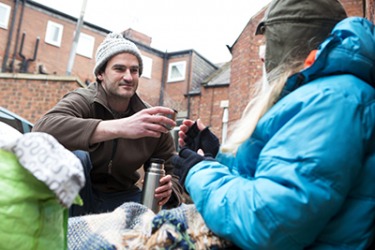 Often the homeless are looked upon scornfully so Adam makes an effort to treat them with compassion and dignity.
adverb
Scornfully is defined as something done without respect, or something done showing displeasure.

If you look at someone with raised eyebrows to indicate your displeasure and disrespect, this is an example of when you gazescornfully at the person.
---
scornfully

Adverb
(comparative more scornfully, superlative most scornfully)
In a scornful manner.
---